LEGO Harry Potter Series 1 Minifigures 71022 Complete Set of 22 (SEALED)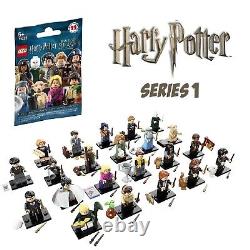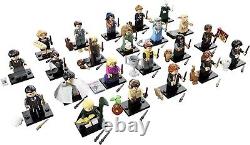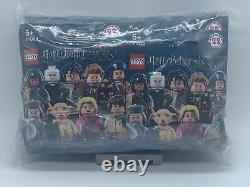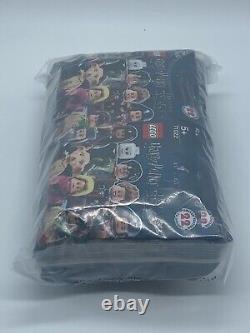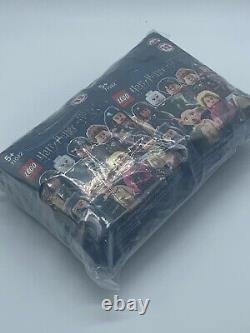 You will receive the Lego Harry Potter Series 1 Complete Set of 22 Minifigures. As a service to you, we take the time to. Feel for the unique parts that determine each. Character so the Lego lover in your household still gets the thrill of opening each pack. Harry Potter with Hedwig and wand.
Hermione Granger with Crookshanks and wand. Ron Weasley with Scabbers and wand. Draco Malfoy with broomstick, snitch and wand. Luna Lovegood with magazine, bag and wand.
Neville Longbottom with Mandrake and wand. Cho Chang with owl and wand. Dean Thomas with Griffindor flag and wand. Lord Voldemort with Nagini and wand. Dobby with book and sock.
Professor Trelawney with teacup, saucer and wand. Cedric Diggory with Triwizard Tournament trophy and wand. Professor Flitwick with megaphone and wand.
Mad-Eye Moody with stick, polyjuice potion and wand. Harry Potter with Invisibility Cloak and wand. Professor Dumbledore with pensieve and wand. Newt Scamander with Niffler, suitcase, and wand. Tina Goldstein with hot dog and wand. Jacob Kowalski with suitcase, pastries and wand. Queenie Goldstein with pastry and wand. Factory Sealed (bundled by Ace of Bricks). Ace of Bricks is dedicated to customer service. If you are unhappy with an order, please let us know and we will make it right! H&M Toys LLC, also known as Ace of Bricks, is not affiliated, associated, authorized, endorsed by, or in any way officially connected with The Lego Group, or any of its subsidiaries or its affiliates. The name LEGO as well as related names, marks, emblems and images are registered trademarks of their respective owners. We source our products from all over the globe, including but not limited to: collectors, distributors, authorized resellers and unauthorized resellers.