Lego Harry Potter Hogwarts Castle And Grounds (76419) + FREE SHIPPING! PRESALE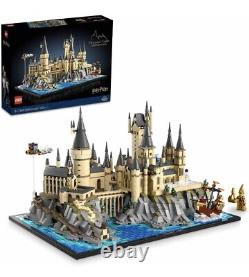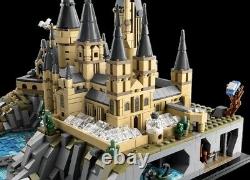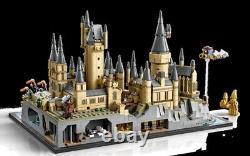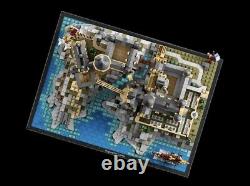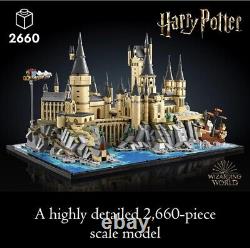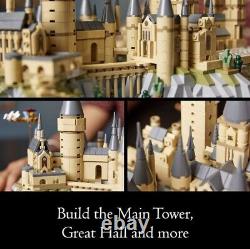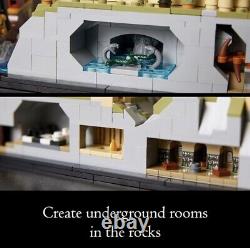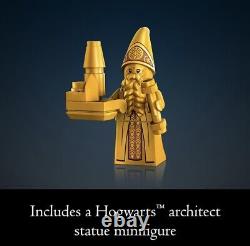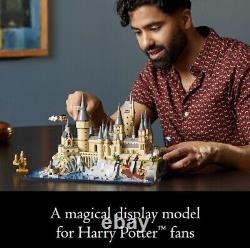 Capture the magical atmosphere of the Hogwarts Castle and Grounds with this stunningly detailed LEGO Harry Potter buildable display model kit (76419). Relive iconic Harry Potter moments from the Wizarding World as you assemble the Main Tower, Astronomy Tower, Great Hall and Boathouse, the courtyards, greenhouses, and the rocky landscape that surrounds the Black Lake. Recreate the Chamber of Secrets, The Winged Key room, Potions Classroom and Chessboard Chamber which are all tucked inside the castle. Build and display this Hogwarts castle in your home or office.
Includes a gold-colored Hogwarts architect minifigure and a "Hogwarts Castle" nameplate to complete this collectible centerpiece. This brick-built collectible set is part of a range of Harry Potter LEGO sets for adults. It makes a great gift for Harry Potter teen and adult fans.
Find step-by-step instructions in the box and on the LEGO Builder app. The first LEGO brick model of the Hogwarts Castle and Grounds (76419) - Recreate the most iconic location with this buildable LEGO Harry Potter display set. Scale model - Build and display Hogwarts Castle and its surrounding area, including the Main Tower, Astronomy Tower, Great Hall, courtyards, bridges, greenhouses, Boathouse and the Black Lake. Gift idea - Treat yourself or give this 2,660-piece buildable display model to adult Harry Potter fans and collectors as a holiday gift, birthday present or special surprise.
Collectible Harry Potter building set for adults - This LEGO Harry Potter model kit is part of a large assortment of LEGO Sets for Adults who enjoy hands-on, mindful activities to relax and unwind. Build and display - This 2,660-piece Hogwarts Castle model measures over8.5 in. (21 cm) high, 13.5 in. (35 cm) wide and 10 in. Includes a statue minifigure - Place the gold-colored Hogwarts architect statue next to the "Hogwarts Castle" nameplate or at the corner of the baseplate to complete the display.